Wendy Littlefield and Don Feinberg, Victoria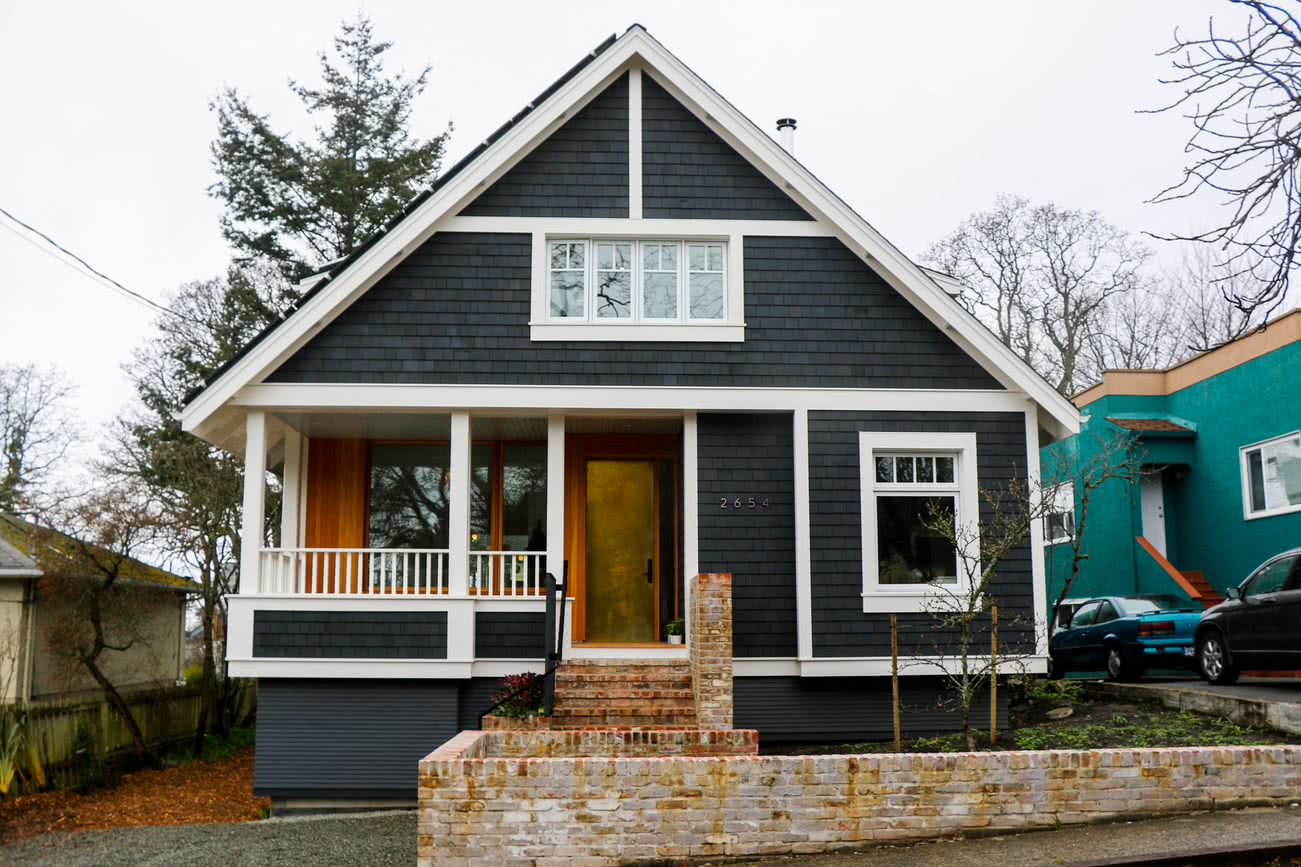 Heat Pump, Electrical Service Upgrade, Windows and Doors, Attic Insulation, Exterior Wall Insulation, Basement/Crawlspace Insulation, Air sealing/draftproofing, Heat Recovery Ventilator, Solar
1912
Zero carbon building
Victoria
Did you know?

Wendy achieved a net zero EnerGuide rating on her 1912 home by completing an extensive whole home renovation!
Most potential buyers considered our 1912 house a tear down. But we saw it had good bones and was solid. After all, the greenest house is the one that already exists. We wanted to demonstrate that virtually any old house can be made highly energy efficient, aesthetically pleasing and sound for another century. All our systems were dated and due for replacement. The solar estimate we received, combined with energy modelling showed the house could be powered by solar panels on our roof. A pre-renovation blower door test showed us how leaky the house was and helped us set the road map of upgrades with the goal of reaching net zero. We did it!
We got lots of help and encouragement from the local authorities. The City's Community Energy Specialist turned us on to many city, regional and provincial resources. This was a complex renovation, and we feel fortunate to have had the time and resources to do it in one shot. We are thrilled with the results. We were inspired by the City of Victoria Climate Leadership Plan (CLP) goal to reach an 80 percent reduction in greenhouse gas emissions and transition to 100 percent renewable energy by 2050.
We documented the whole process of the 18 month renovation in a house website in hopes of helping others on their journey to reducing their carbon footprint and relying only on renewable energy to power their homes.